Welcome to Fordington'sTM – The home of Official Fordington's Honours Degree InsigniaTM. For graduates of all recognised universities around the world. The International Standard.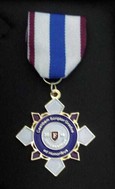 Have you given up on finding the perfect graduation gift? – You most probably want to give a graduation gift full of meaning and significance to someone special – Fordington's official Honours Degree JewelTM – A hand-finished appreciation of a graduate's enhanced achievement at degree level.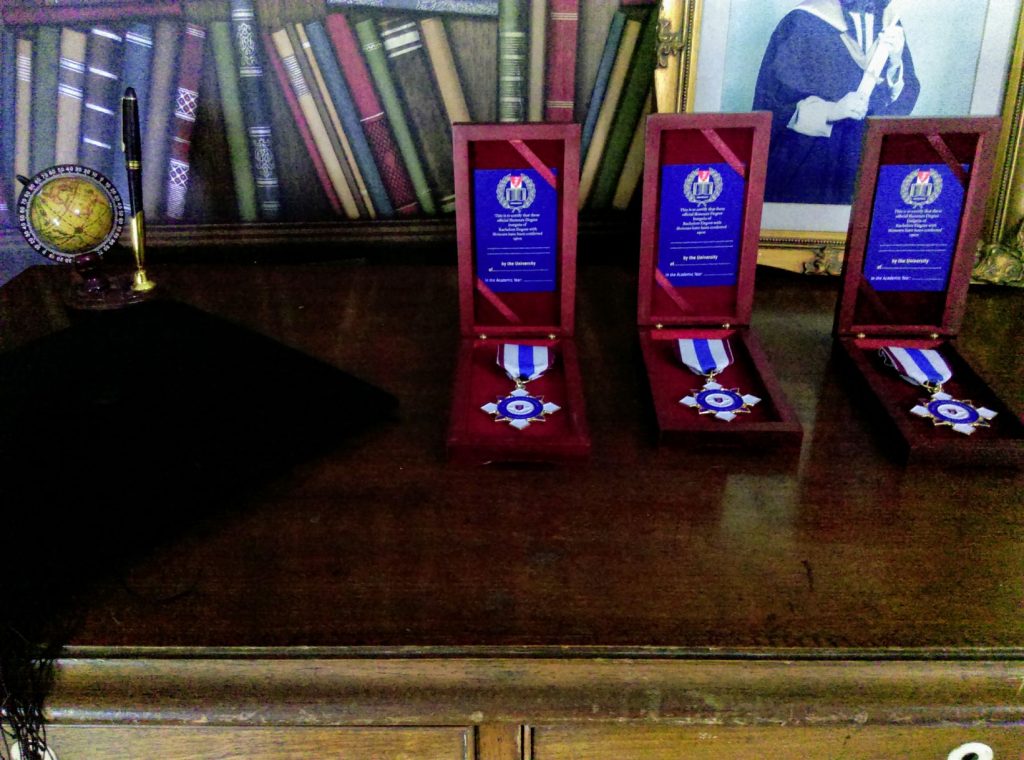 The tradition of degrees being conferred 'with Honours' has these days been extended beyond the United Kingdom to many other degree-granting institutions around the world. Any degree granted above a formal Pass (such as a First Class Degree or a 2:1 or 2:2) has traditionally conferred honours.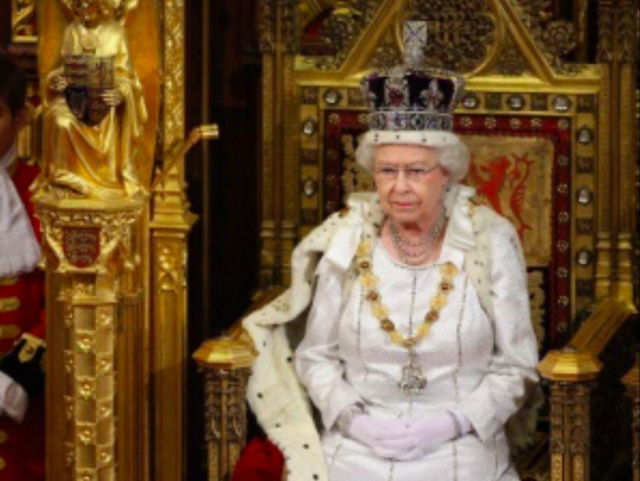 In the United Kingdom and certain other Commonwealth Realms, universities derive their powers to confer degrees and – with Honours, from the Crown, via their Royal Charters. In other countries similar authority is derived from their own statutory regulations. To this day, the Crown remains the Font of All Honours within HM Queen Elizabeth II's Realms, thus the granting of any honours is technically on the authority of the Crown.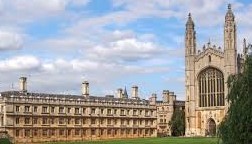 One's acquisition of an official Fordington's Honours Degree JewelTM follows in this special tradition – representing the higher levels of achievement at degree level.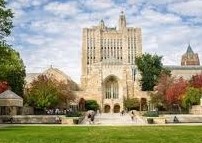 Your Honours Degree JewelTM will remain yours for a lifetime, even after the cap and gown hire of graduation day has passed away.
Your Honours Degree JewelTM may be worn on future formal occasions when attending events where decorations are requested to be worn, or even perhaps during your graduation ball. However, importantly your Honours Degree JewelTM also comes with a personalisation insert and formal case for presentation purposes when not being worn. Typically, your presentation case with its Honours Degree JewelTM resting within would be displayed alongside your degree certificate or graduation photograph.